Zero waste. Premium experience.
Futureproof's requirements for packaging
Food packaging is not as simple as it looks and needs to live up to many requirements. Reusing food containers does not make that challenge more easy and that is why we have taken uttermost care in selecting the selection in our offering !
Consumer health is our first priority. The materials of our packaging are free of concerns such as BPA's or other toxins.
The packaging keeps the food in the right conditions by keeping it warm longer or free from moist.
The product's entire lifecycle has to be considered to determine the eco-impact. In general reuse models keep the impact low regardless of the materials. Read the FAQ for more information.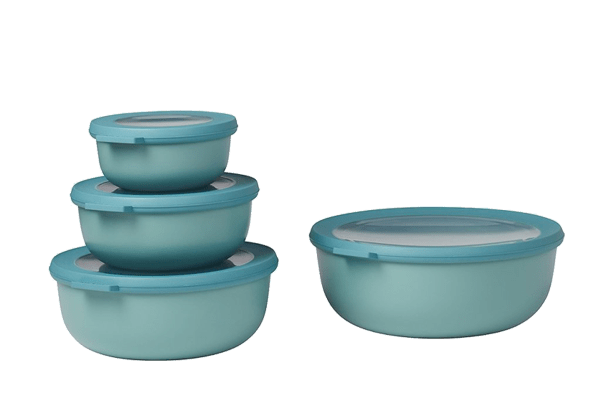 We currently work together with Mepal and ReturnR to provide restaurants and consumers with a packaging solution that meets our strict requirements. 
The stainless steel items of ReturnR are made from 75 % recycled material and are designed to have extreme long lifetimes. The Mepal food containers come in bright and fun colors. They are made from polypropylene and are recyclable at the end of their life (after many, many uses).
Oregami - our own product range
One key challenge for reusable packaging is to optimize the reverse logistics – to address that challenge we draw inspiration from an unusual angle : the Japanese craft of origami. Not only does this provide both beauty and playfulness – foldable designs make it possible to keep space for storage and transportation limited, even with many SKUs!
Our designs are in full development, but get in touch if you want to challenge your imagination together with us.
The exact details are confidential, but here is a sneak peak into oregami's designs: